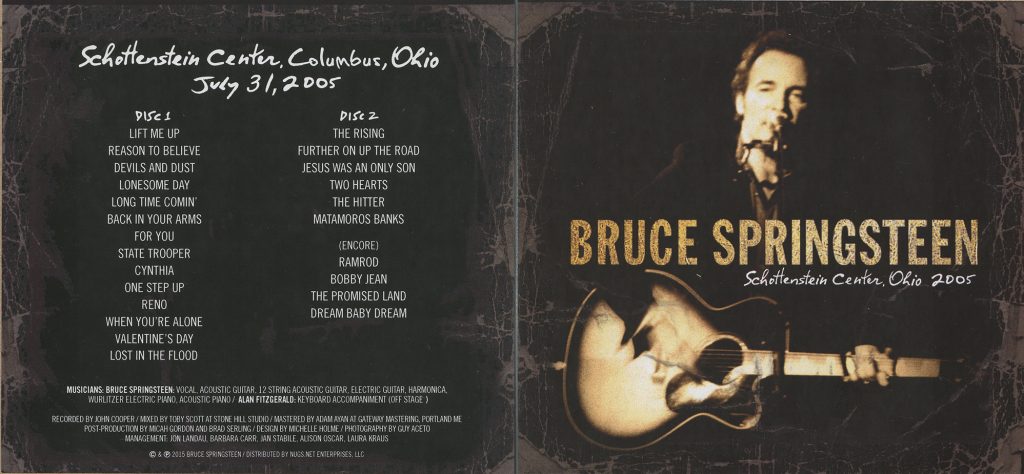 Having been an art director, I know there are times that you see something different in an image, something that the even the photographer didn't see.
During Bruce Springsteen's 2006 Devils and Dust tour, I was asked by an editor, to shoot for his publication. I hustled down from my home in Northern Virginia to Richmond, camera (and film, yes … film) in hand. The venue was as moody and dark as the album, but I loaded the camera and shot. I knew even before the film was developed that I wasn't going to like the result. I did the best I could under the circumstances; I filed away the negs and was happy that at least I had been able to stay for the show.
Fast forward to 2016 and a phone call from a colleague who asked me if I had shot anything during that tour. I admitted that I had, but I had never been happy with …"someone will email you, send a half dozen!" She quickly said. With that, I rescanned a few of the images and sent them off. A day or two later, one of those images, that I had never really thought much of, had been picked for the cover of the live Devils and Dust tour release. Naturally, that photo, one I had never thought much of, has become one of my favorites.
Did I save the images because I was a fan? Probably, but I would like to think that in the back of my mind I thought "Just in case" as I slipped the negs and proof sheets into a binder. Lessons learned; save your work anyway, and when the word goes out and someone asks to see it … send it to them. You never know.