This town clinks like empty beer bottles at 2AM
Bleeds like steam from old pipes
Crackles like the final 5 seconds of an old LP
— graffiti left inside the old casino building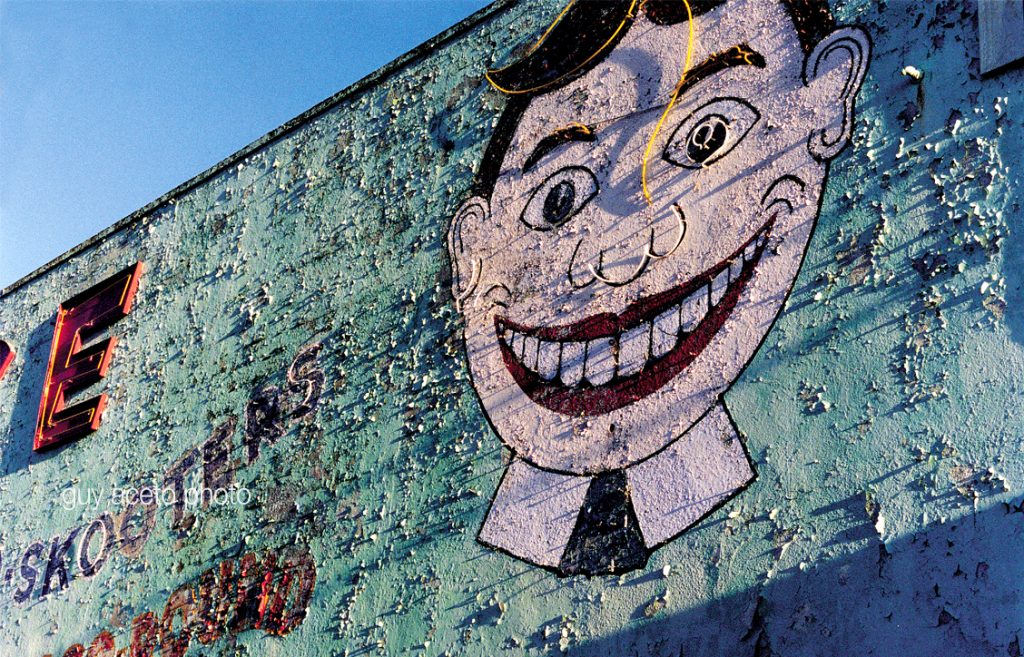 Asbury Park, New Jersey
It's good to see the town crawling back into the light, a busy boardwalk full of shoppers, bistros with hungry patrons and a beach full of coconut scented sunbathers. It sure wasn't that way the first time I walked down Kingsley Avenue.
Frankly, I found the decay oddly appealing, the colors and textures of rust and cracked plaster, the remains of Tillie's neon hanging off his brow like some sort of disheveled cowlick. The last couple of local watering holes were only proof that there was some sort of life left in this windswept no-mans-land between Kingsley and Ocean avenues.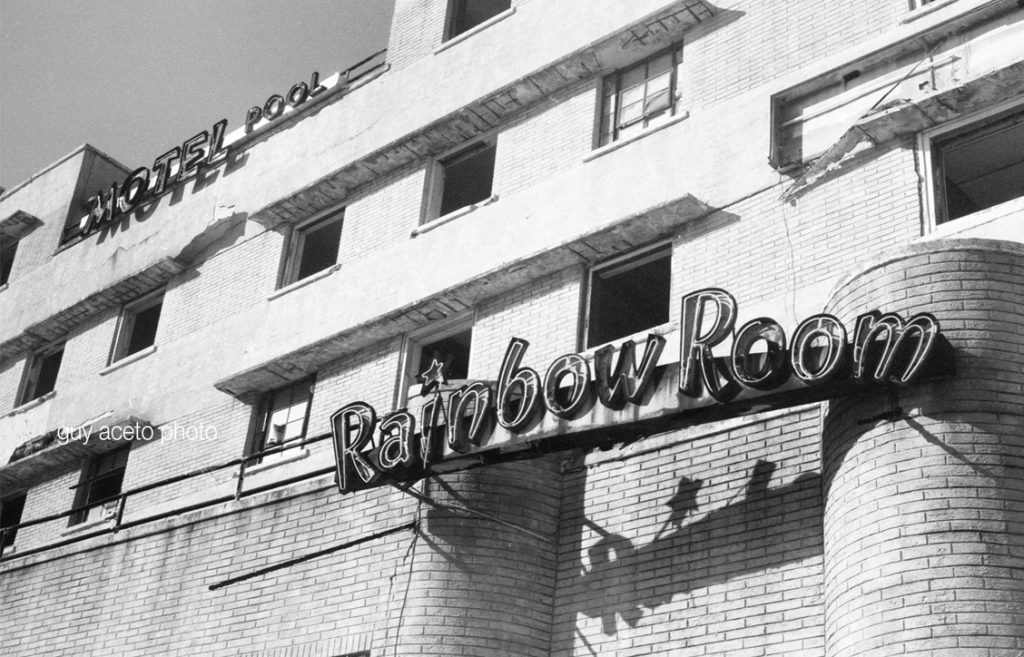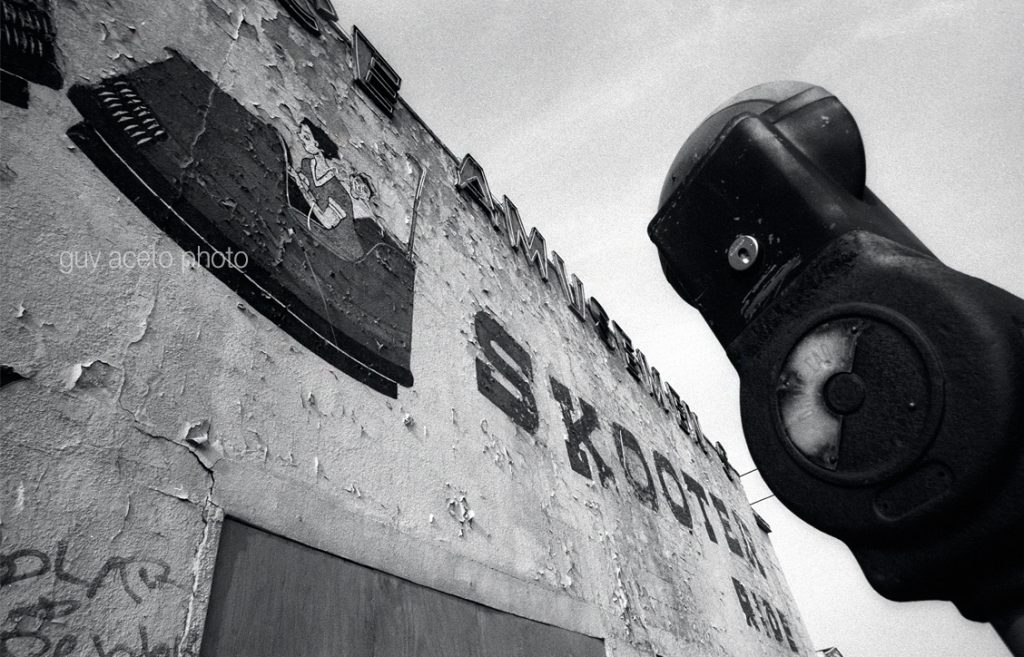 I went to the shore that first time, on a cold, dank President's Day weekend. The chill and spitting surf just added to the ambiance, fitting perfectly with the Springsteen lyrics swirling in my head. I was there as a rock and roll pilgrim, waiting for the next quartet of local kids to mount the stage at the Stone Pony and take the world by storm.
They didn't get to the promised land that night, they did play hard and gave it all they had. Musical pilgrims themselves, I'm sure they tried to soak in a little bit of the luck that their heros might have left behind.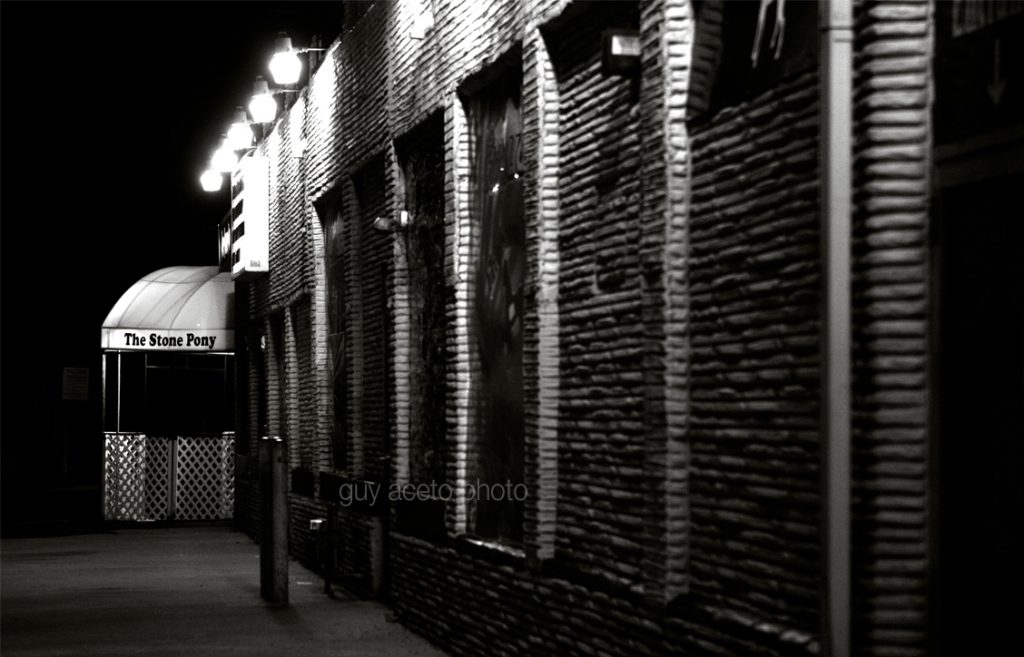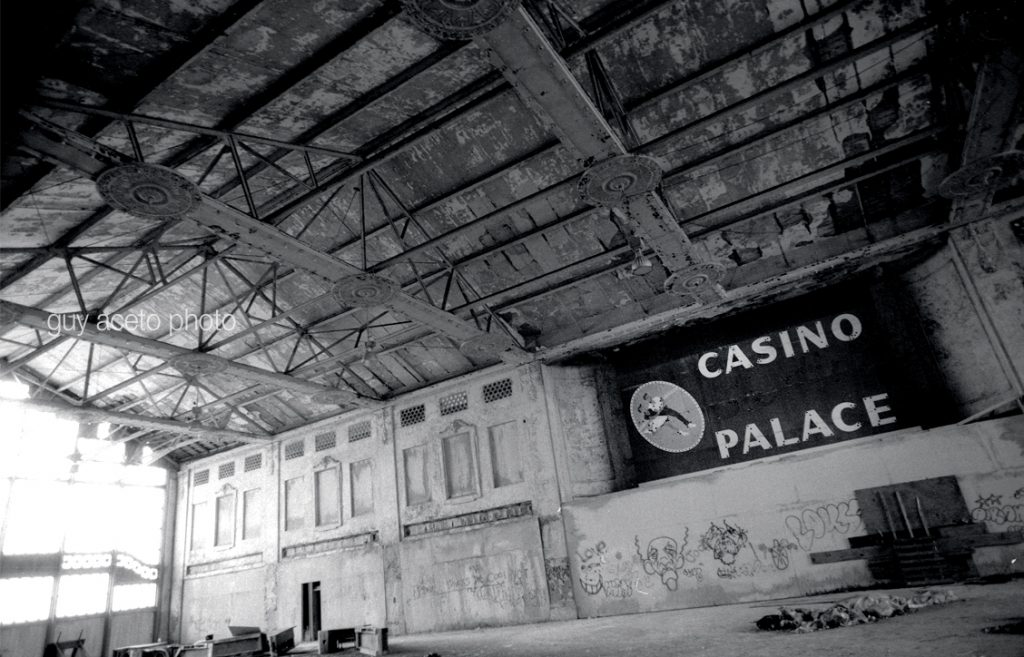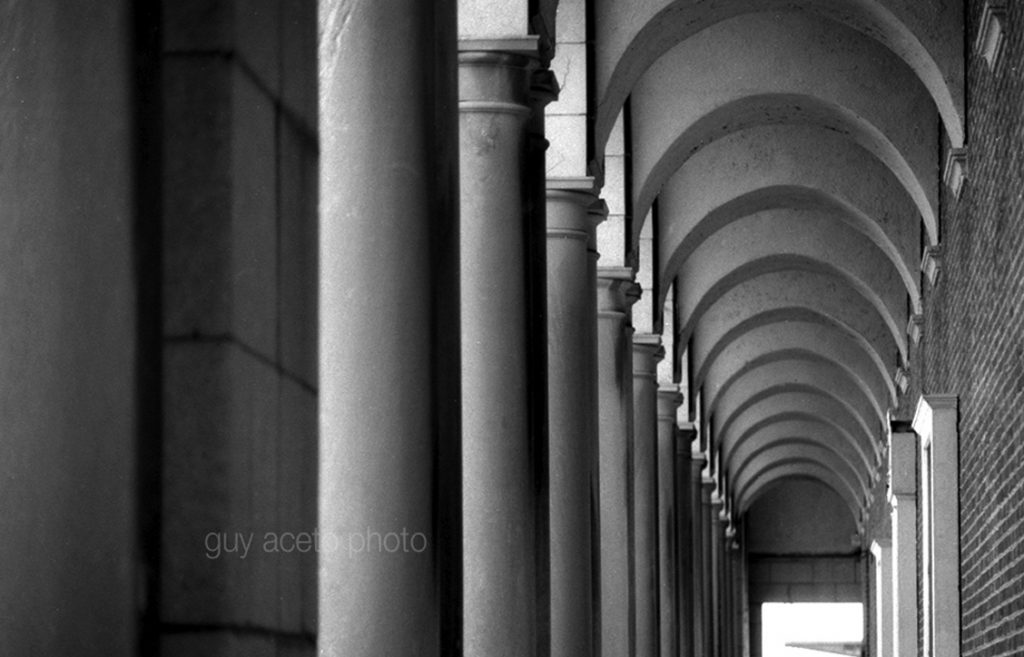 Convention Hall is still a beautiful building even if it does seem to be one step ahead of a wrecking ball. Faint echos of roller derbys and Led Zeppelin still drift through the halls. At the opposite end of the beach the bookend to the hall is all but gone. The Palace, a ghost— The Casino, a mere tunnel between Asbury and it's more "proper" victorian cousin, Ocean Grove.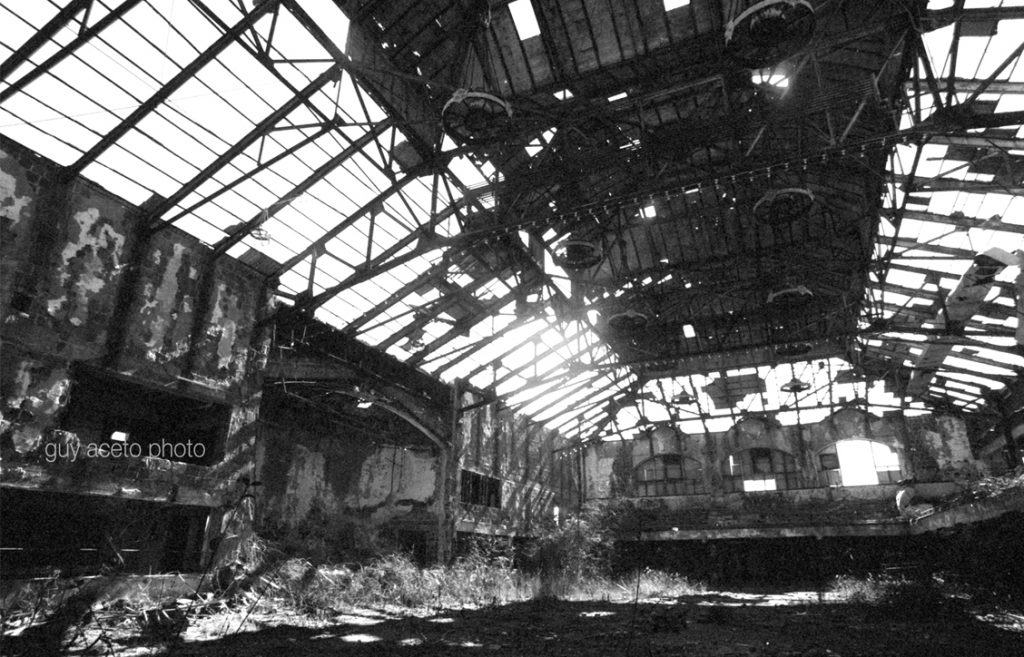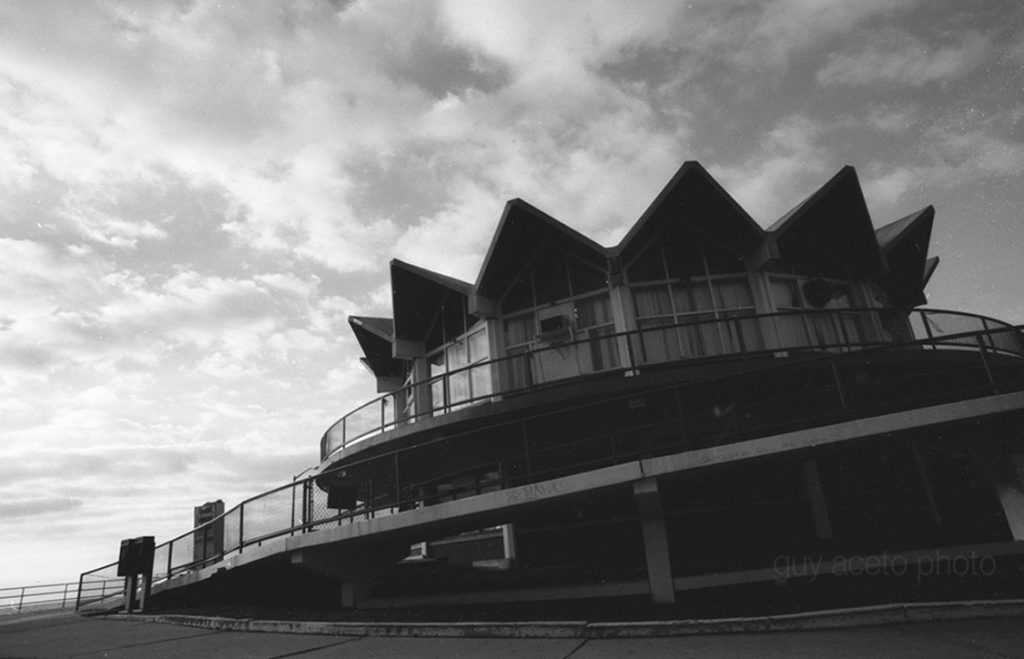 I'm glad I saw it when I did. Carefully crawling through chain link fences and around sheets of plywood to find my shot, stumbling across some curious graffiti. For a little while, on those cold empty days and nights,  Asbury Park was for me, more than "that place Springsteen sings about," it was quite literally, each and every word off the first three records.