The past few weeks have been particularly difficult. I suddenly found myself in an empty house, the house I grew up in. It's a place I know intimately, every nook, every corner. Not entirely certain of what to do next, I cooked. I made myself some dinner and filled the kitchen with smells that make the empty room feel full again, garlic, tomatoes, the yeasty fragrance of fresh bread, the sizzle of pancetta in an old cast iron skillet.
That heavy black skillet. It's the pan I remember steak and eggs being cooked in, nearly every morning, as my father made breakfast before school. I got up early, he was up earlier. It was a brief moment when it was just the two of us. There were times we barely spoke, "Do you want some?" Sometimes entire conversations took place with barely a word.
I walked around the house looking at deeply familiar things, they looked different, the whole house was different. I suppose out of habit, I found myself taking pictures, desperately trying to capture something before it was gone.
Growing up, the basement was a playground, a classroom. Sawdust covered everything, the air full of the smell of wood and varnish. Coffee cans carefully labeled with the size of every nut, bolt, screw and nail anyone might ever need.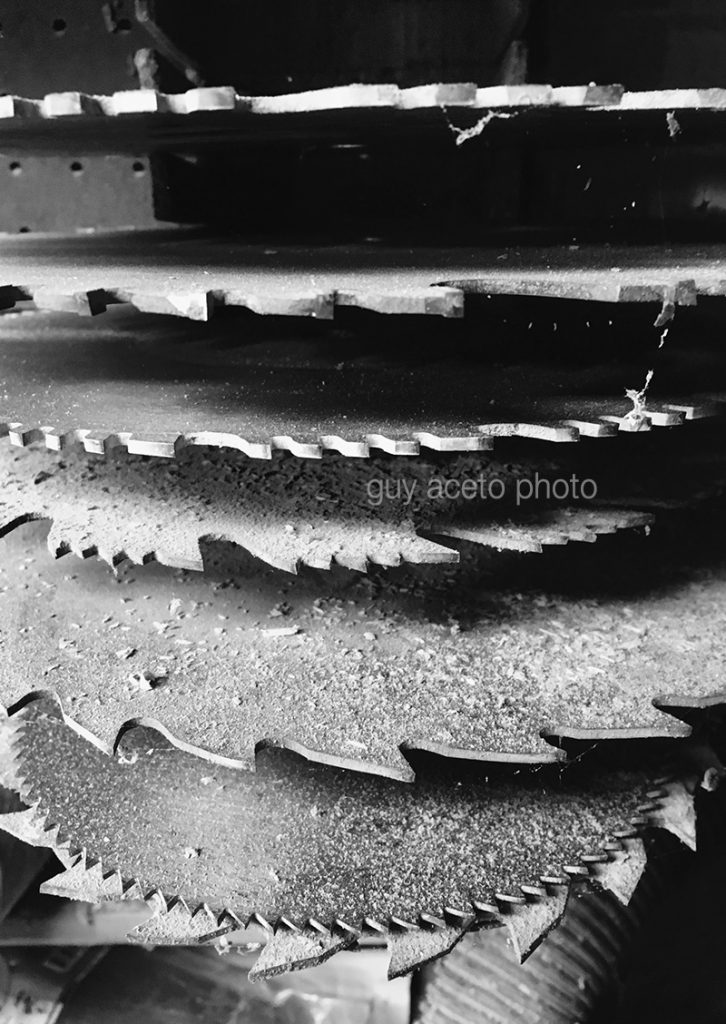 Outside is the scene of countless summertime dinners and clam bakes, a patio of carefully laid brick, a stone fireplace centerpiece. The garden delivered not only color from countless flowers, but thyme, parsley, rosemary, tomatoes, squash, eggplant … it was its own little neighborhood ecosystem.
This is the place I played, I grew, I learned the things they don't teach in school (a terrible cliche isn't it). Now it's quiet. The plants need water. It feels as if someone has just left and in a minute or two, the door will open and …  everything will be ok.
Soon there will be another summer, that deep green everywhere you look, the birds, those damned squirrels. It's different now, but If I stop for a minute, I can hear it, the cacophony of another summer in this house, or a fall, or any other season.  I will always carry it inside of me and I can go home whenever I want. If you don't mind, I'm going outside to play.